Align your brand with our microscopy community site
Our benefits
Increase your visibility
FocalPlane will be regularly promoted on social media, on the journal sites of The Company of Biologists and at major scientific meetings throughout the year, providing additional exposure for your company.
Increase your impact
We are a not-for-profit organisation. We limit advertising to select partners, relevant to our audience, so any who are featured will have real impact.
Increase your connection
Our close, trusted relationships with the biological community, and our regular meetings and events, help you better engage with a scientific audience.
Our reach
We reach scientists at all stages of their careers – from students through to group leaders, facility managers and microscope developers.
We reach multiple disciplines, from biology, to all aspects of microscopy (system development, bioimage analysis and probe development).
Our services
We offer excellent opportunities for advertising on FocalPlane. These provide a powerful means of reaching an informed, engaged and diverse audience of scientists.
We provide opportunities for banner and email advertising, advertorials, exhibition and competition options or bespoke approaches.
We can create a package of advertising opportunities that perfectly fits your needs.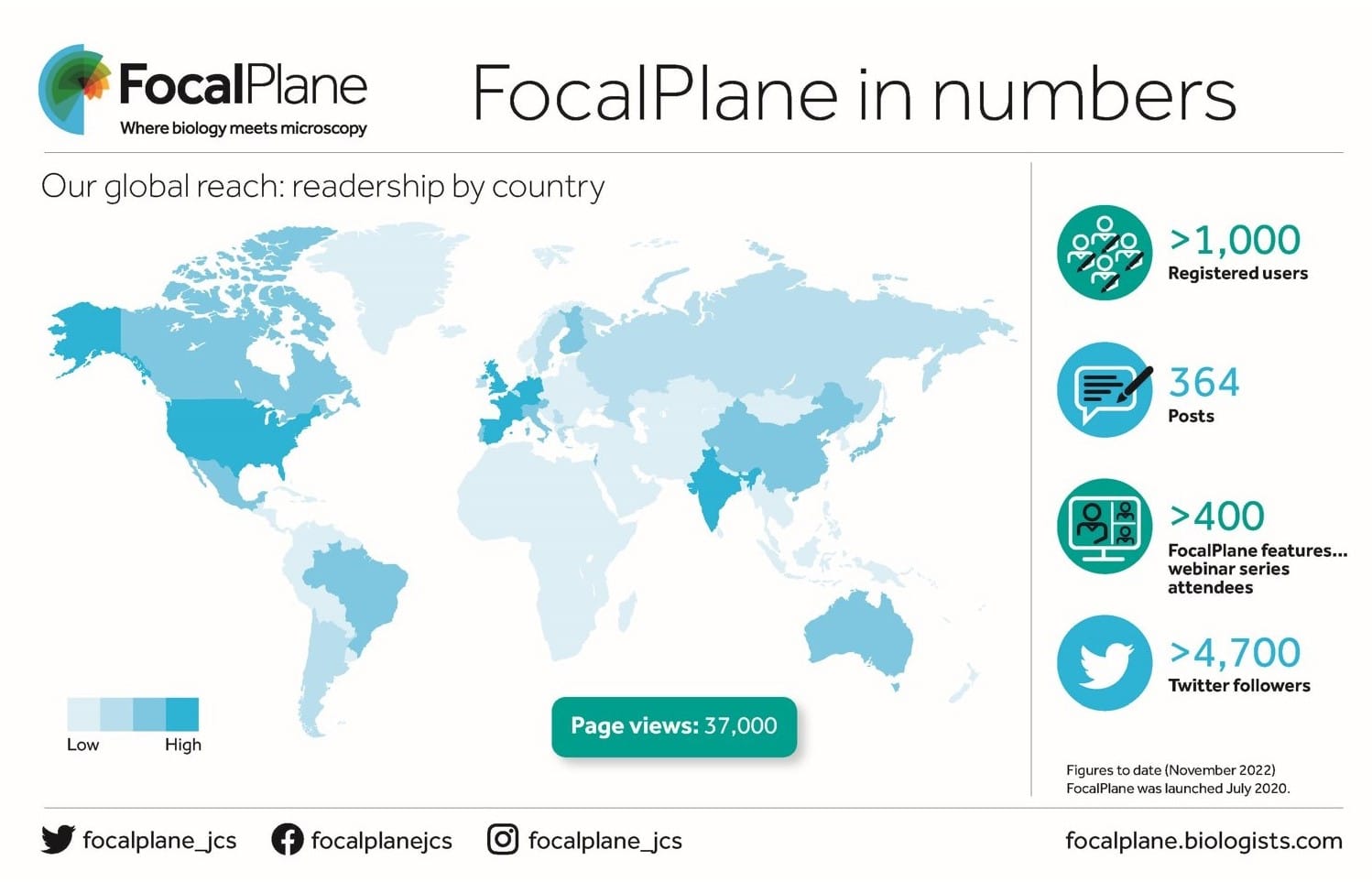 Interested in becoming a sponsor?
Advertising opportunities
Take a look at our media kit