About FocalPlane
FocalPlane is your microscopy community site, hosted by Journal of Cell Science (JCS) and encompassing all fields in the biological sciences where they meet microscopy. From conversations the JCS editorial team had with the microscopy community, it was clear there was the need for a trusted, curated and centralised online meeting place to connect people, products, resources and information relating to microscopy. The idea for FocalPlane was born.
The ability to tackle ever-more-refined biological questions is improving as microscopy and image analysis become increasingly more complex and sophisticated. However, this has made it more and more difficult for non-experts to access user-friendly resources or tools tailored to their questions. Thus, there is a need for a platform for both microscope/software developers and researchers to exchange ideas and information to help the field develop and progress.
To encourage these interactions, the website includes primers on new techniques and interviews with the people developing them, technique validation and short video tutorials. We are also featuring case studies in which experts in microscopy and image analysis describe a problem that they have had, and how they went about solving it.
This is your site, so please use it! Read, post, comment, connect and feed back to us about what you like, what you don't like, what's missing, or what you'd like to see more of. We want to hear from you!
The FocalPlane team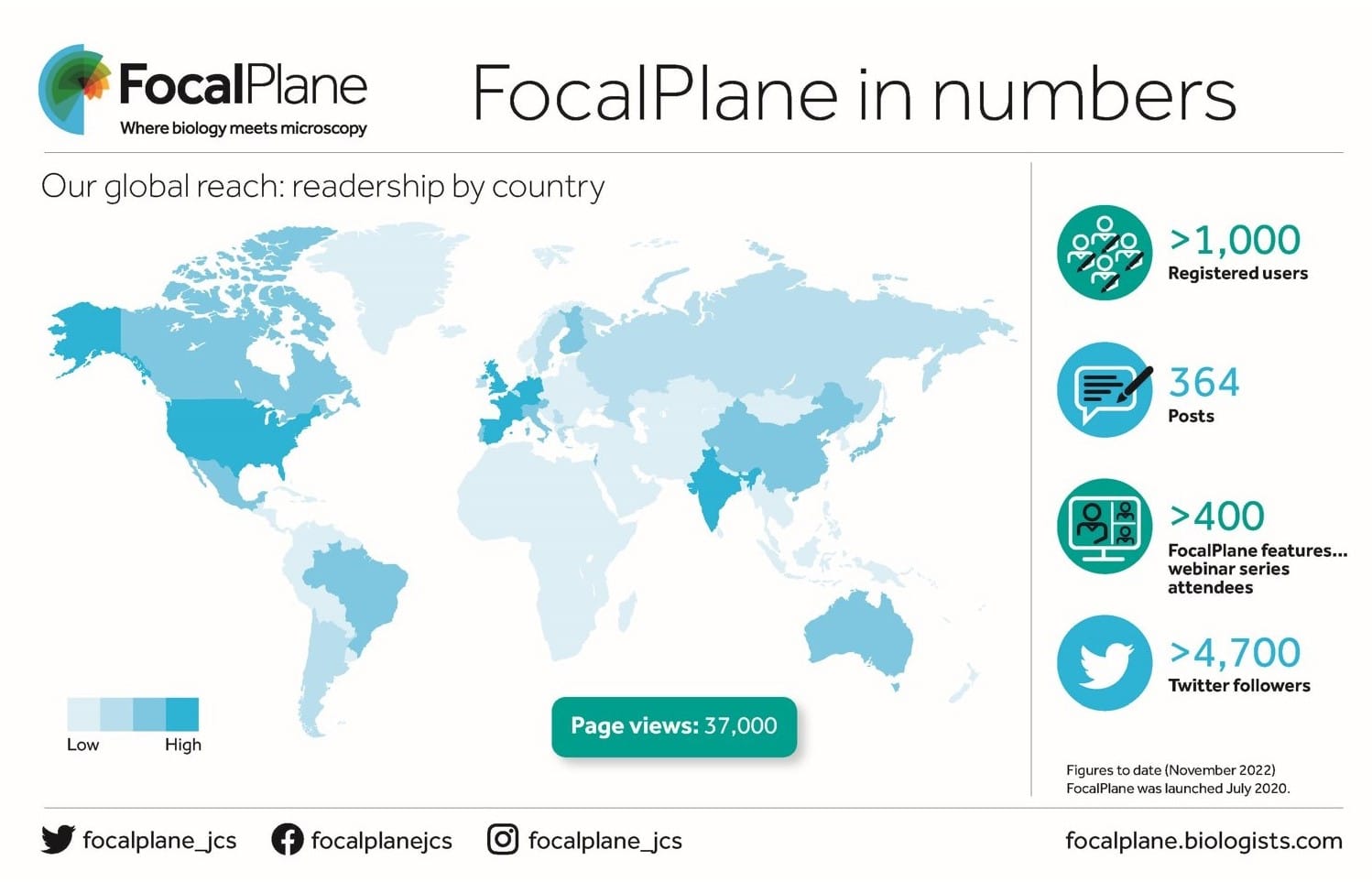 We are delighted to be supported by our Scientific Advisory Board
Get involved
Create an account or log in to post your story on FocalPlane.