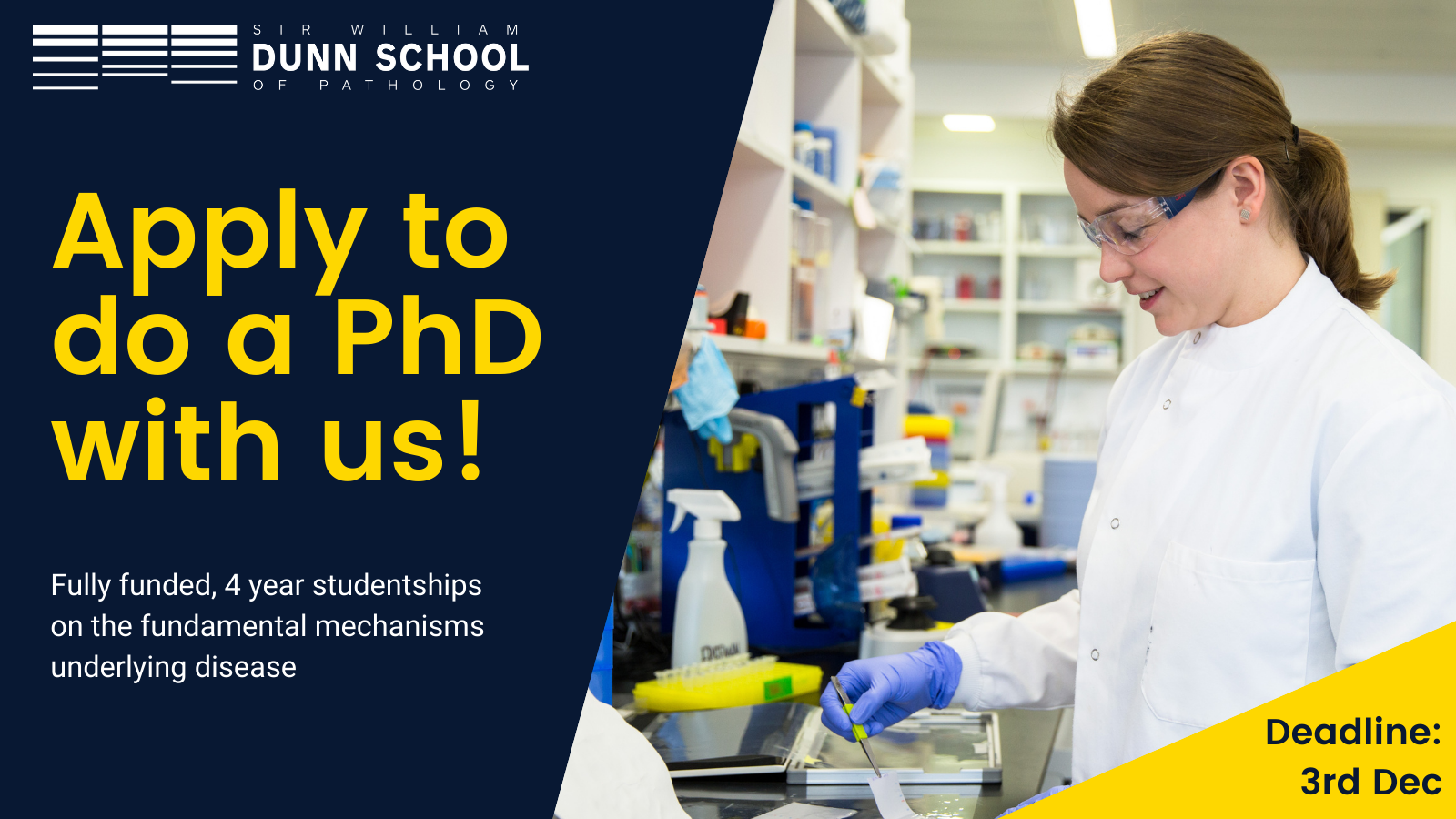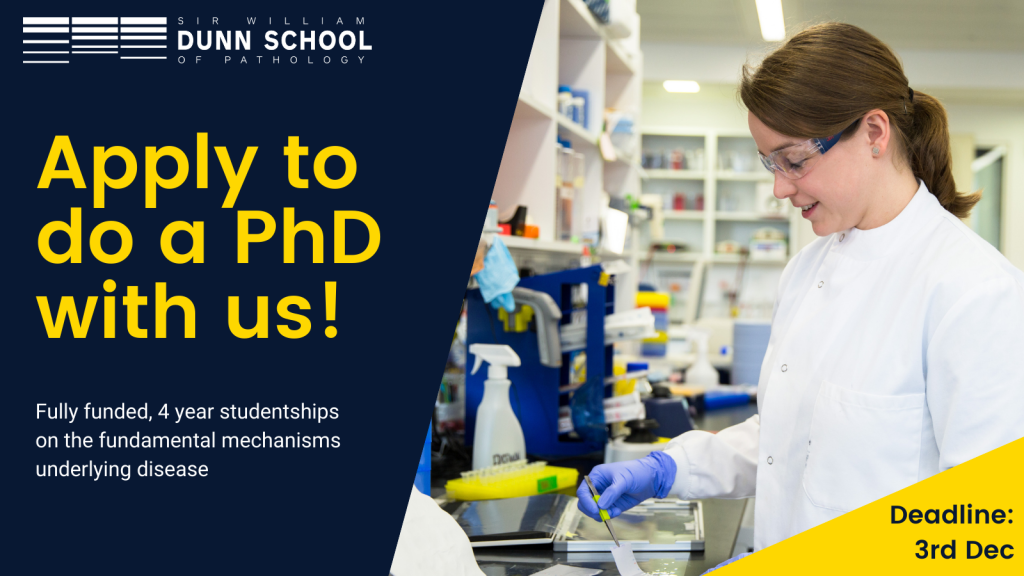 Applications are now open for fully funded, 4 year studentships in the Molecular Cell Biology in Health and Disease Programme at the Dunn School of Pathology, the University of Oxford.
The programme offers generous four-year DPhil studentships which cover full fees, pay a tax-free, enhanced stipend of ~£17,609 pa, and provide £5,300 pa for research and travel costs.
Students on this programme start research on their main projects immediately and so they have a full four years to work on their research project. If their work is delayed by the pandemic students will be given a fully funded extension.
Individuals of all nationalities are welcome to apply.
Applications for entry in October 2022 must be submitted before 12 noon, 3rd December 2021.
More information: https://www.path.ox.ac.uk/content/departmental-prize-dphil-studentship-competition