About yDGE
DGE Young Microscopists, abbreviated yDGE, is a working group within the German Society for Electron Microscopy (DGE) for students, doctoral researchers, as well as early-career post-doctoral researchers and professionals. In January 2022, we started as a small (but all the more motivated) group of peers. Our vision was, and still is, to promote scientific and social exchange, interaction and networking between young microscopists, around Germany, Europe and the World!
One way for us to do this is to organize symposia in which young researchers are given the chance to present their work in an open-minded and interdisciplinary atmosphere. This interdisciplinarity is also reflected in our committee members, who come from a variety of backgrounds, including Life Sciences, Physical Sciences and Material Sciences. The first in-person yDGE symposium was hosted at this year's microscopy conference (MC 2023), which took place in Darmstadt, Germany. It involved interesting talks from our participants as well as short courses on scientific writing and industry career opportunities.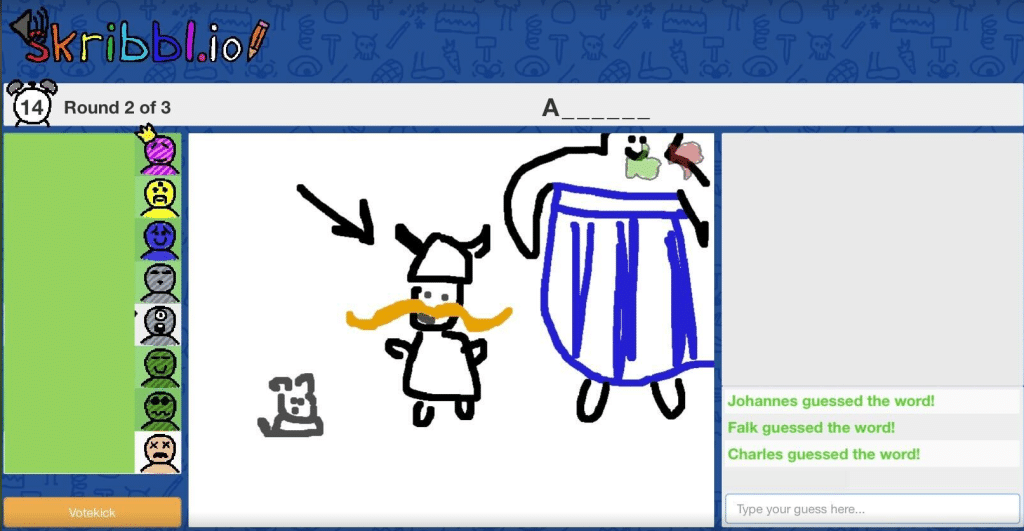 In addition, because the social aspects of the research world should not be omitted, we regularly hold informal virtual events where, for instance, we play team games together. Thanks to our collaborations with other Young Microscopists associations from across the globe, we can then bring scientist peers from different backgrounds and countries together.
If we have attracted your interest in our activities, check out our website at ydge.de! There, you will find a list of our social media accounts, our mailing list, as well as a section with useful links that span the fields from learning resources, hardware and software, to conferences on electron microscopy. To extend this list in the coming years, any contribution is appreciated. Simply reach out to us, via contact@ydge.de.
We plan to host further events in the future and are looking forward to meeting you soon, either virtually or in-person!
Conference Tips
As great an experience conferences are, during our first in-person symposium, it became clear to us that they can be quite overwhelming for young researchers. If you are a first-timer at a conference, check out our conference tips:
Preparation:

Don't worry: A conference can be overwhelming, lots of people, a large venue, many parallel sessions. Just observe and experience.
Search the conference agenda for opportunities to connect to other students at Young Scientists events. These can be called student mixers and/or can be organized by the 'youth association' of the conference's parent organization (eg. DGE/yDGE).
Look through the program and find out which sessions you definitely don't want to miss.
If you are giving a talk, practice it several times before the event, with or without an audience.
Dress code? It's a science event, which means that, in most cases, you will not be expected to wear anything different from what you would wear to go to your office! During your own presentation, it could nevertheless be wise to look a bit more professional (sorts of 'smart casual', suits or costumes not needed).

If the answer really gives you no peace: Check out the photos from past conferences in your field. You can usually get a good feeling on what the dress code consensus is.
You will usually walk around a lot: Wear comfortable shoes.
The venue could be overly air-conditioned → be prepared and bring a sweater or jacket.

During the conference:

Find out where you will get food and beverages (lunchtime lectures, coffee breaks, shops around the venue). Remember, as coffee is the main fuel for researchers to remain attentive during the whole event, the table where it is kept is also its center of gravity!
Try to connect known names to faces.
Poster sessions are especially useful to make contact, and presenters are usually happy if you reach out to them. Simply saying that you're new to the field and asking if they can briefly say what their work is about is OK!
If you are presenting a poster yourself and don't know how to go about presenting it, understand that most of the attendants will walk around the room, screening posters and trying to find one that truly catches their eye, and will only stop when they have found it. If the poster in question is yours, just stand close and be ready to answer questions if they arise. Your poster should be self-explanatory. If you jump immediately at the opportunity to talk for five minutes straight, this defeats its purpose!
Use the talks and posters to collect the names of researchers who do things relevant to your own work. Collect paper references as well and look them up later.
Last but not least, keep in mind that a conference can be the highlight of your time as a researcher and that there is a social component to them (conference dinners, informal meet-ups, discussions around a coffee, etc…). Don't forget to enjoy your time there!

Remember: You are not the only first-timer at the conference!