We are sure that it was very difficult to choose and vote for only one image among the 64 fantastic images participating in the competition. After a week collecting votes from the community, the poll is closed and we have a winner.
Congratulations to Tejeshwar C Rao!
The image 'Trippy Tension Turtle Tailing Treats' received the most votes will be featured on the cover of Journal of Cell Science in October.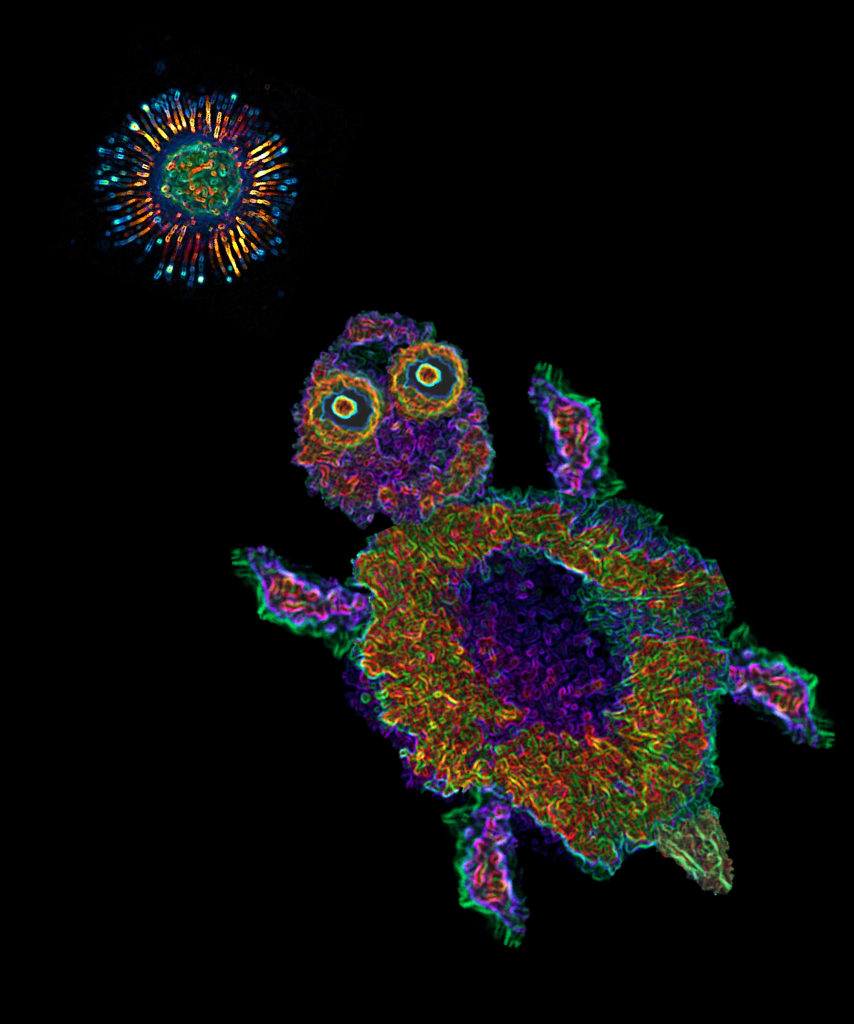 Big thanks to all our contestants for their contributions, and to everyone that participated in the voting.