The European project AI4Life aims at narrowing the gap between life scientists performing biological imaging and developers of AI-based methods to analyze microscopy image data.
This is the first of a series of annual open calls, meant to provide life scientists who have unmet image analysis needs with adequate deep learning enhanced workflows for their desired analyses.
While we are happy to hear about all your use cases, we are particularly interested in problems that are likely not unique to your own work but limit the rate of scientific discovery for multiple individuals and/or scientific groups and communities.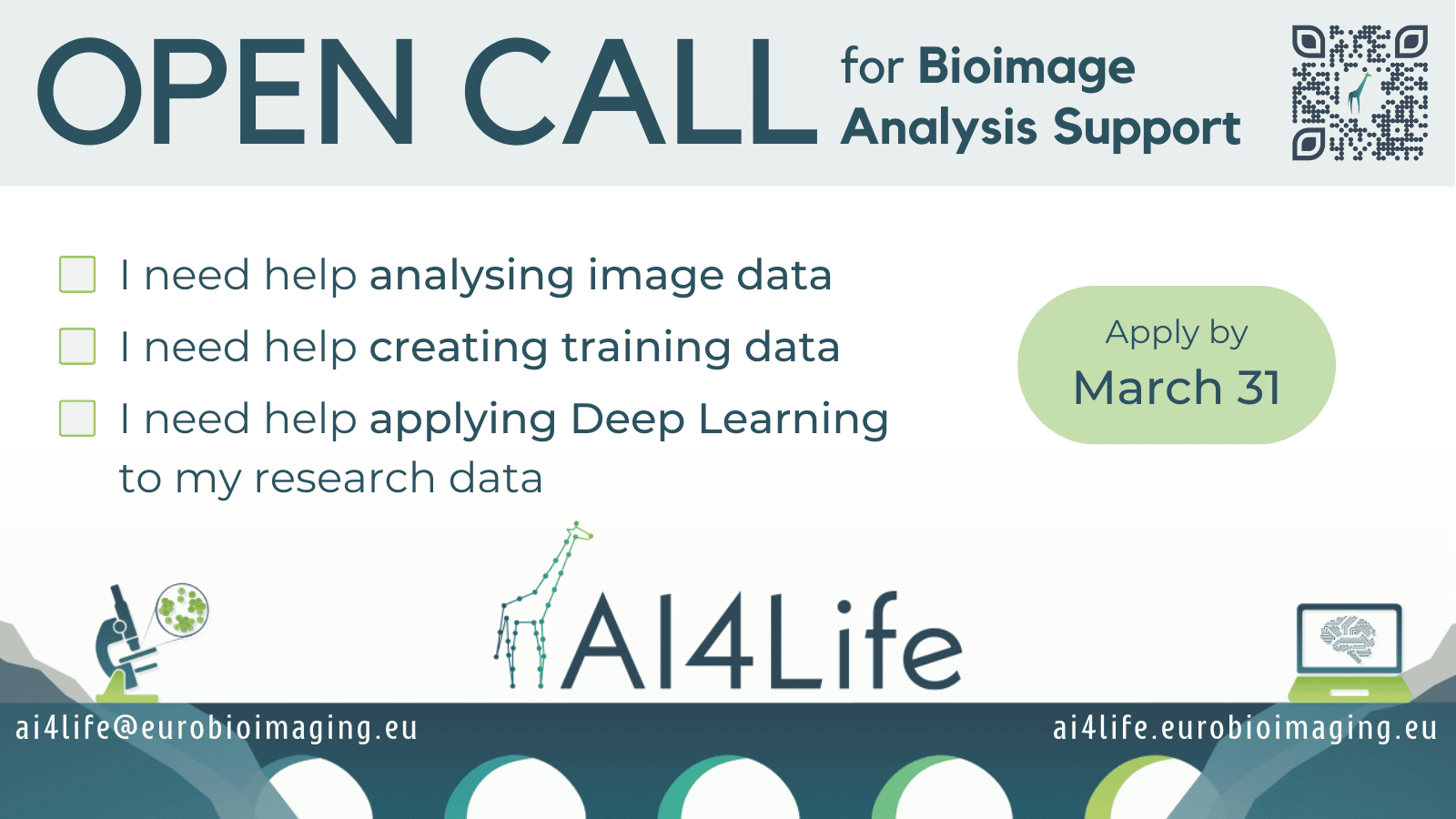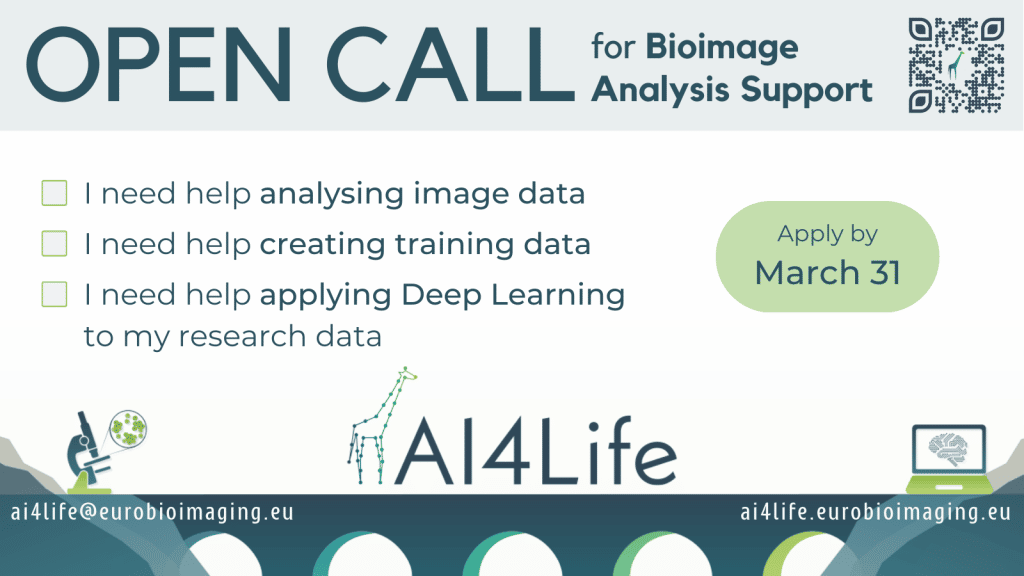 What do we offer to selected projects?
We welcome proposals for projects from anyone who operates on life-science image data and has the interest to evaluate, together with our AI4Life team, if modern deep learning-based methods can improve your analysis workflows. Find some concrete examples further down.
Your successful proposal will receive support from our AI4Life team, who will collaborate with you on developing a suitable solution.
Example 1: Improving your image analysis workflow
You have data, but the analysis workflows you use or know about do not address the problem as efficiently or accurately as you would need to meet your project goals.
We offer to evaluate how deep learning approaches might improve your analysis workflows. Furthermore, we will collaborate with you to find an adequate method or workflow involving cutting-edge deep learning methodologies.
Example 2: Improving your image analysis data and/or data storage strategy
Your data is not as uniform, clean, and curated as you wish it was.
We'd be very happy to provide ideas, time and support on data curation and standardization.
Example 3: Training data creation
You have raw data, but no ground truth labels to train a neural network to solve your analysis problem.
We offer to consult on the training data (labels) you might need for your task at hand. Additionally, we offer to collaboratively work on open labeling pipelines that you can then use to create the required ground truth labels.
Example 4: Consultancy on available tools and solutions
You heard about methods or tools that might be interesting for you, but you are not sure about the pros and cons of said approaches and/or how to use them.
We offer to consult on available methods and tools and help you make sound decisions on how to set them up and use them in your existing workflows. Additionally, we can also help you test and evaluate said solutions and compare them on adequately chosen metrics.
Example 5: Catering your problem to other experts
There are at least two ways to connect you to others that might be able to help you improve your situation:
Listing your problem on our matchmaking portal
We offer to work with you on a representation of your analysis needs that can be put on our matchmaking portal on the AI4Life website. We will advertise the portal in presentations during conferences and courses, and put references on the image.sc forum and other visible fora, and try to connect you to other members of our community that can then potentially help you in various ways.
Casting your analysis problem in a public challenge
You have a solution for your analysis problem, but you believe better solutions should exist and should be developed? We offer to help you make a suitable subset of your data available as a so-called "public challenge". Computer scientists like to face such challenges to measure their methods against others. This has the potential to see many different approaches being tested or even adapted for your analysis tasks.
Note: We believe that most submitted projects should receive attention, but we will, unfortunately, not be able to engage with all proposed projects. In case your proposal will not be selected, we offer to help you to put an adequately worded version of your proposal on our matchmaking portal on the AI4Life website.
We will advertise this page to computational experts and hope to facilitate fruitful collaborations that go beyond the support you will receive from AI4Life.
What are the requirements for participation?
You are working in the life sciences and are analyzing scientific image data.
The subset of your raw data required by us to work on your analysis task is (or will be before the project starts) openly accessible under a permissive license, e.g. CC-BY, CC-BY-SA, or CC0.
The outcomes of our collaborative efforts can be shared (e.g., on the AI4Life website or open-access publication).
To know more please take a look at our FAQs.
How will we evaluate your submission?
We have appointed an international team of expert reviewers who help us evaluate projects according to the following criteria:
Technical feasibility of the project, i.e. can deep learning methods help?
Can the task be completed within approximately 6 months of part-time collaboration between the proposing party and the AI4Life team? The number of required working hours for the proposed project will be estimated by our reviewers, giving you a potentially interesting indication of the complexity of your project.
What is the potential impact of finding an improved solution for the described analysis problem? More specifically, we will evaluate

the potential impact of improved analytical methods for the life-science community at large, and
the likelihood that deep learning will actually lead to improved solutions.
The scientific data you provide will be treated confidentially and the reviewers will sign a confidentiality and non-disclosure agreement.
More details can also be found in our FAQs.
Opportunity alert! Interested in becoming a reviewer for this Open Call? Apply here!
How many projects will be selected?
Our final selection will balance the estimated effort for the completion of projects with their estimated potential impacts for all benefiting parties.
We will, additionally, try to diversify projects such that we cover as many different communities and data modalities as possible.
Hence, the number of selected projects will depend on the time required for their completion. While all submissions will receive some amount of useful feedback and indications, we expect to take on 5 to 10 projects per call for a more in-depth collaboration.
To know more please take a look at our FAQs.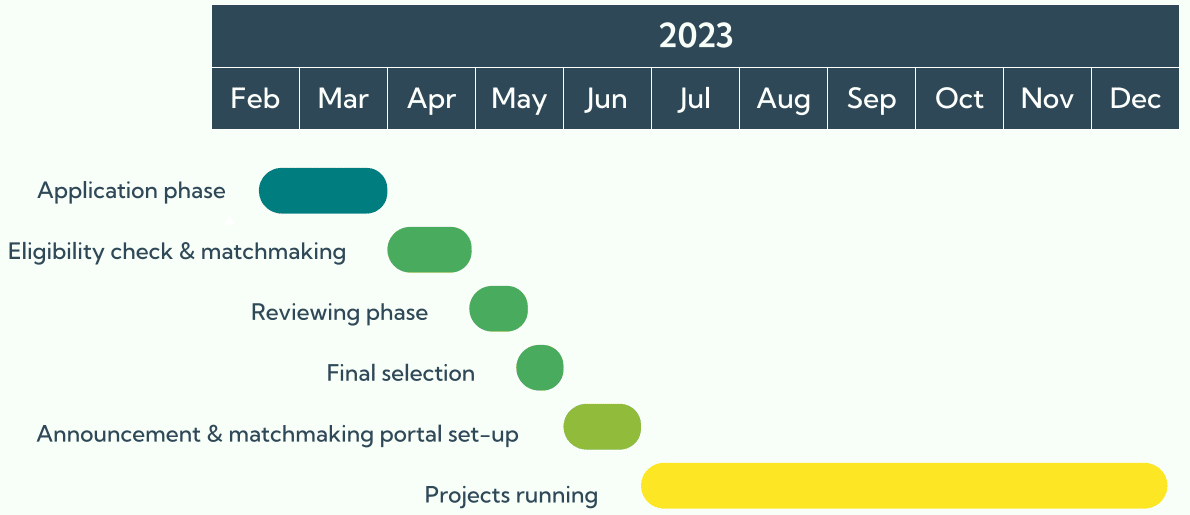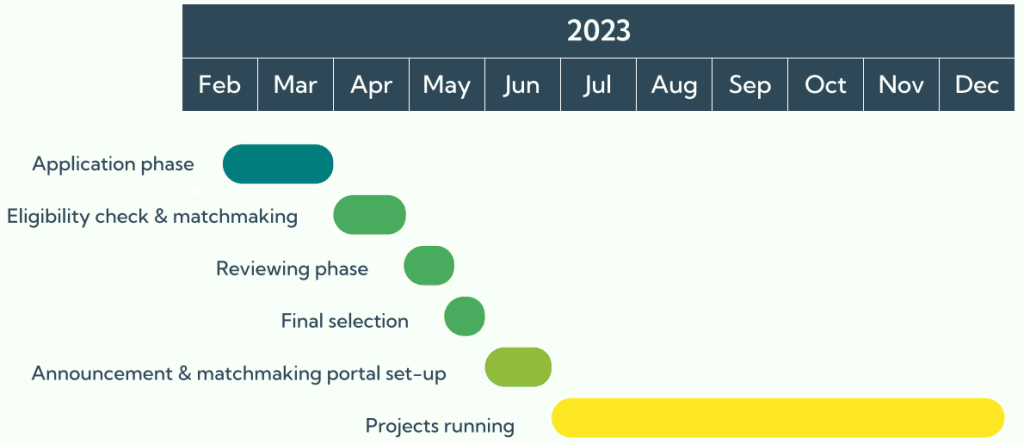 How to apply?
Our goal is to make the application process fast and easy.
Please fill out the online application form at https://bit.ly/ai4life-oc2023-apply
The deadline for this call is the 31st of March 2023 at Noon UTC.