Join us for our first FocalPlane features… webinar of 2022 on Monday 17 January to learn more about Correlative Light Electron Microscopy (CLEM) with Yannick Schwab, Ori Avinoam, and Alexandra Pacureanu.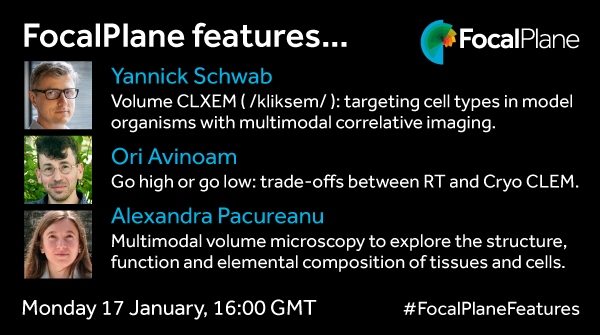 The talks will be hosted in Remo, our browser-based conferencing platform. Following the Q&A session we will host a more informal session especially designed for early-career researchers to meet the speakers. 

During this session, we will also have two more 'tables' available: one for FocalPlane, hosted by Community Manager Esperanza Agullo-Pascual, and another for Journal of Cell Science Editors, so you will also have the chance to meet and speak with us if you would like to.