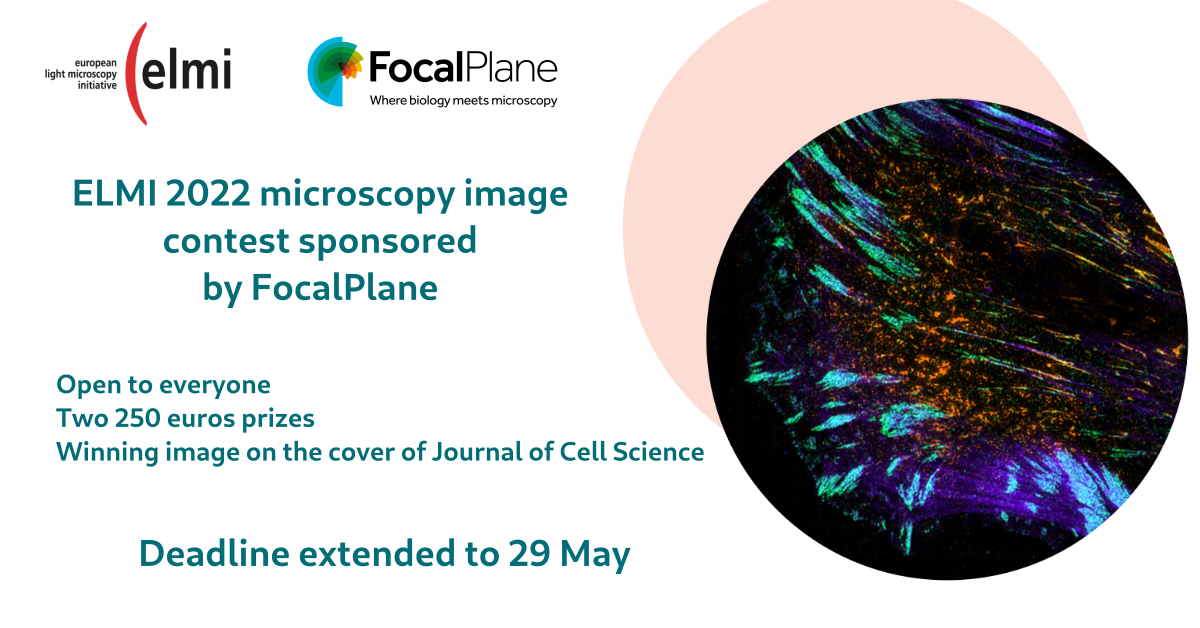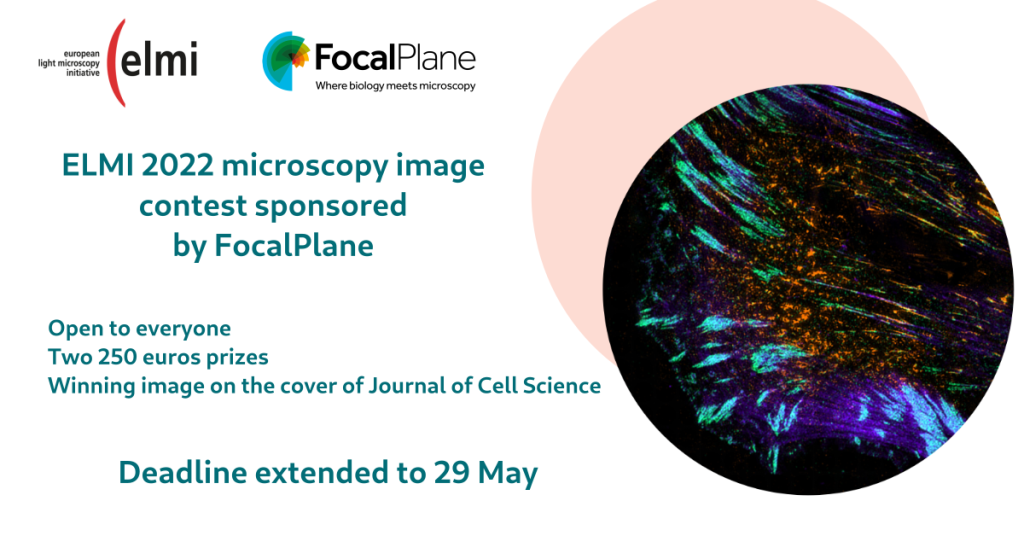 Does your work involve capturing stunning images on a microscope? Enter your image to our joint contest with ELMI (https://elmi2022.eu/) for a chance to win €250 and have your image featured on the cover of Journal of Cell Science.
Competition details:
The ELMI/FocalPlane image contest is open to anyone (not only participants of the ELMI 2022 conference).

To enter the contest, register on FocalPlane and upload your image (for how to do this, see below for details). Please include a description of the image and imaging modality used to acquire the image, or software used to reconstruct it. FocalPlane or ELMI will NOT own copyright of your image, but submitted images should not have already been published elsewhere unless under a CC-BY license.

There will be two prizes, a winner chosen by an expert judging panel (€250 prize + feature on cover of Journal of Cell Science) and a winner chosen by public voting (€250 prize).

All entries will be featured in the FocalPlane gallery.

Deadline for image submission has been extended to 29 May 2022 and public voting on the entries will be open 30 May – 8 June on FocalPlane
How do I submit an image for the competition?
You will first need to register by going to our registration page and filling in the form. Once you have set a password you will be taken to the 'edit your profile' page; here, please check the box to indicate that you would like to write content for FocalPlane, as this will allow you to upload your image for the competition (You will need to wait for your account to be approved before you can submit your image).
Then, to upload your image(s), go to Media/Add New – you can enter the competition with up to three images. Please also fill out the 'Title' and 'Description' field.

In case you have any issues, please contact focalplane@biologists.com and we will be happy to help upload the image(s) for you.