At the beginning of the year, we announced that we will be working with three correspondents, who will be helping us to develop and write content for FocalPlane. We caught up with each of them to chat about their research backgrounds and the topics that they're excited to write about.
This interview is with Mariana De Niz, Manager of the Nikon Imaging Center and Research Assistant Professor at Northwestern University. Mariana's research passion is infectious disease where she has mostly worked on Plasmodium (causative of malaria) and Trypanosoma spp. (causative of sleeping sickness). Mariana also tells us about her Latin American Microscopists series on FocalPlane and her passion for writing.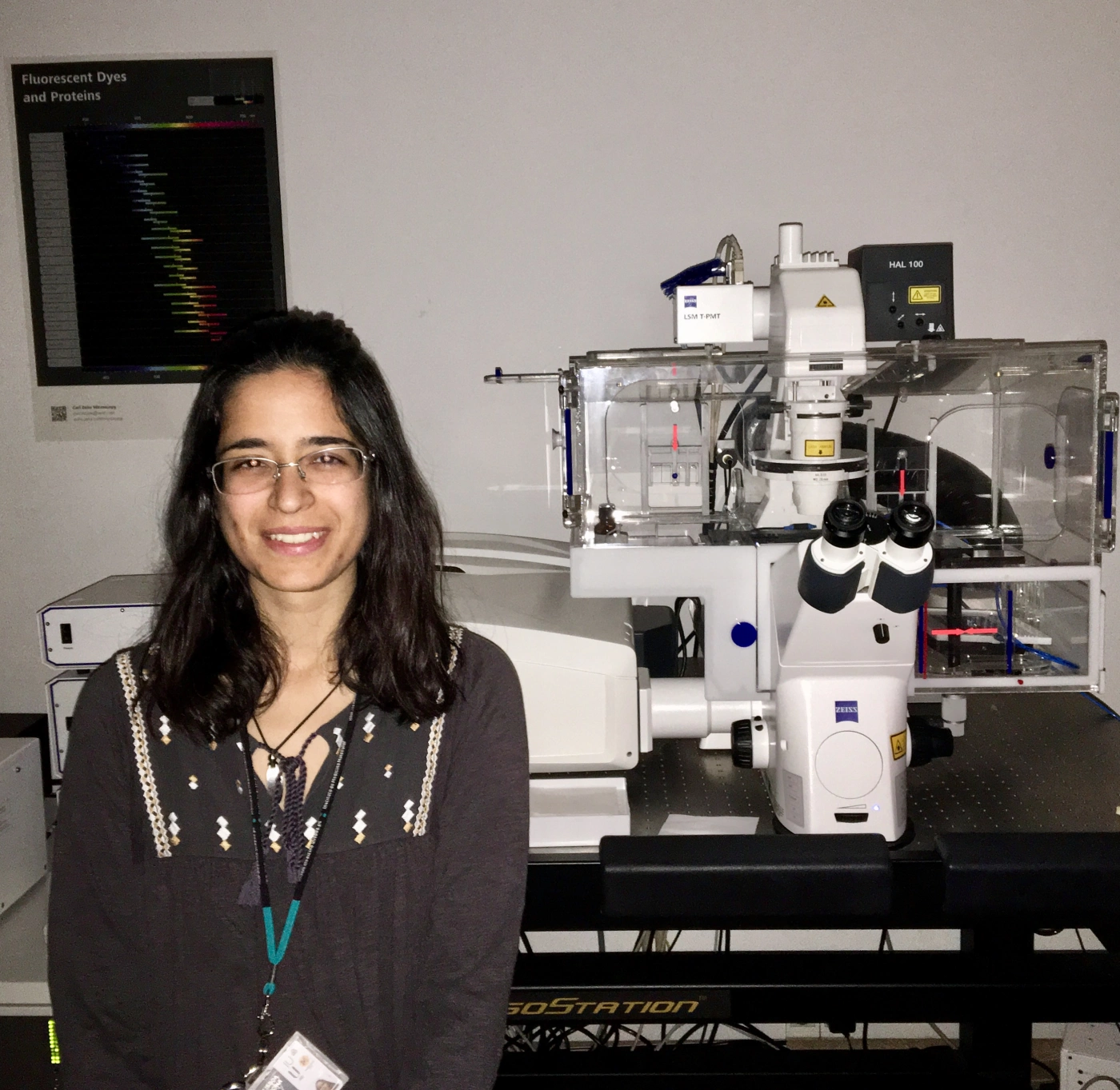 Congratulations on being selected as one of our new FocalPlane correspondents. How did you find out about the role, and why did you decide to apply for it?
I think it was through your social media channels. I was super excited when I saw the call. First, I thought I wouldn't be chosen because I was already doing the Latin American Microscopists series on FocalPlane. I'm a big fan of FocalPlane. I initially came across the site through preLights and Mate Palfy, a previous preLights Community Manager. I was already highlighting microscopy preprints on preLights, and I was interested to hear more about the goals of FocalPlane.
What was your inspiration behind creating your 'Latin American Microscopists' interview series?
I had the impression, as someone who has done most of my career outside Latin America, that people don't really know what type of science is being done in Latin America, and by Latin Americans. There isn't much knowledge on the infrastructure, the expertise and capacities, the type of research projects, the challenges, and other topics that together form the framework of a researcher's reality. I thought this would be a great opportunity to share this information. My first question is always to find out how the interviewee first became interested in science. Then we often discuss the challenges that our region faces, and I think that it is important that people are aware of the historical, social and political context that are part of the bigger picture behind every scientist. Some countries, including Mexico where I'm from, have very high rates of femicide and general violence, violence against journalists, etc, so the topic of security is a big issue. These types of challenges are why many people choose to live abroad. But, despite these problems, there is exciting science going on in every country – some unique to the region, ranging from biodiversity in the Galapagos islands, to palynology in Bolivia, developmental biology in Uruguay, just to name a few examples. And then the titanic work that many people are doing in the region to form a network such as Latin American Bioimaging, or country-specific networks aiming at truly democratizing science and granting access to the latest technology across the region. One of the other questions that I like to ask interviewees is if they have had many opportunities to interact or collaborate with other Latin Americans. I have seen that there is a tendency to collaborate abroad, not in the region. I hope that the series can bring us all closer together, both within and outside Latin America.
So, to borrow one of your questions, how did you become interested in science?
I remember very clearly that since I was very, very little I wanted to be an astronaut – I suppose this is a dream of many kids! I used to know all the stories, all the names and all the Apollo missions or the Challenger, the story of aeronautics and so on, but then I discovered that you needed to have 20:20 vision to be astronaut. Looking back, I also remember the cholera campaigns when cholera was still a disease of significant impact in Mexico; I think I was about five years old at the time. One of the slogans was 'Lemon doesn't kill cholera', because in Mexico we use lemon for everything: if you fall and cut your skin, your mom will put lemon on it because there is/was this notion that lemon might be protective. Of course, it doesn't kill cholera. There were also dengue campaigns, so I was very aware of infectious diseases. That's where my interest in science started. I started to ask, what is cholera, what is dengue, how are they transmitted, what's the difference between a bacterium, a virus, or a parasite? It remained a main interest during my early career, and in the end, it was the path I chose.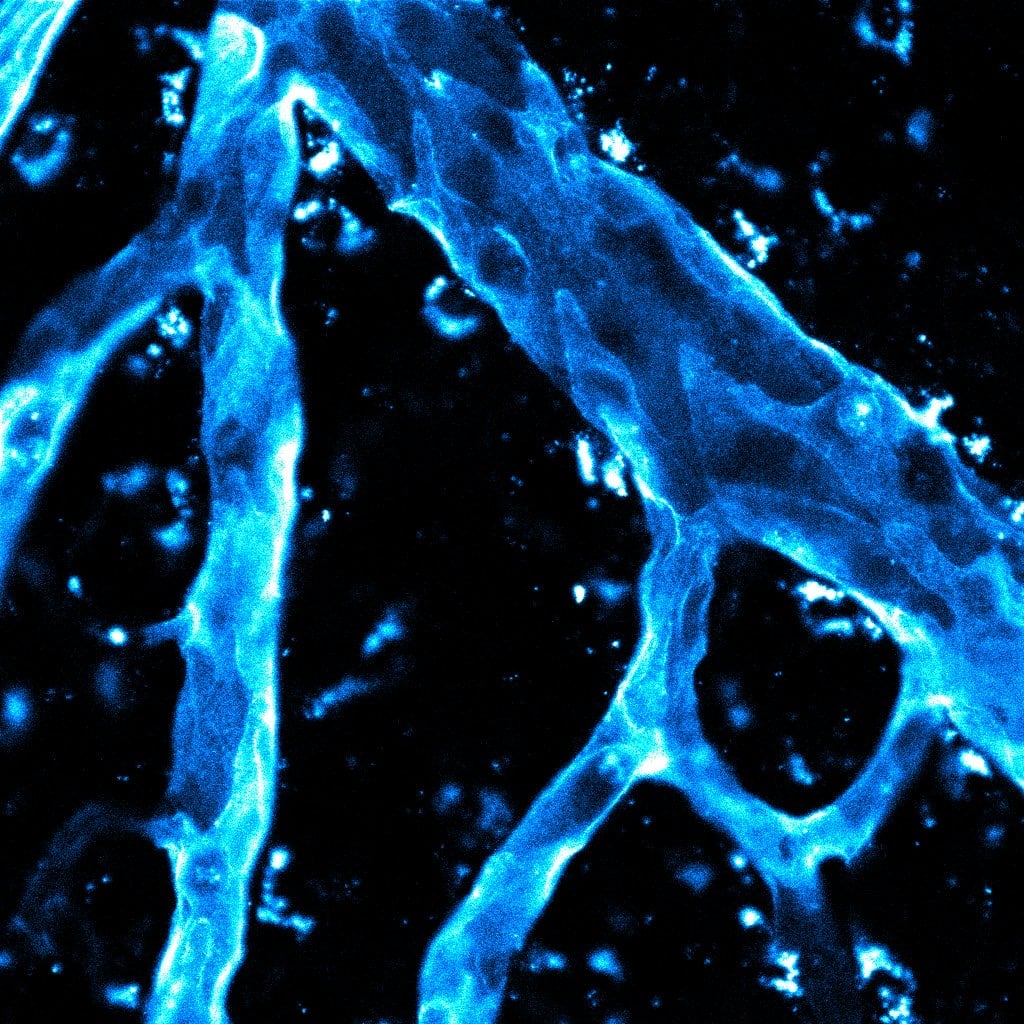 What has been your career path so far, and what's your current research focus?
So, after my dream to become an astronaut was dashed, my official career has been in infectious disease research. I did my bachelor's degree in Immunology in Glasgow. I found all the areas of applied immunology fascinating, but I always knew that I wanted to study infectious diseases. For my master's, I went to the London School of Hygiene and Tropical Medicine. I think I was drawn to parasitology, in part, because you can see parasites more easily than say, viruses. And you know what they say: seeing is believing. I also had the chance to go to Brazil, Uganda, Malaysia and my own country, Mexico, to study malaria. For a long time, my research was all about malaria. During my master's, it was in the context of hemoglobinopathies and their overlap with areas where malaria is endemic. For my PhD, I went to the University of Bern in Switzerland, to an imaging lab. This was life-changing and set me on my current career path. I then went to the Harvard School of Public Health, and then back to Glasgow, as the lab I joined moved countries. I continued working on malaria but at some point, I realised that I no longer had the same passion for malaria research as my colleagues who came from other fields and found everything novel and fascinating. I knew it was time to move on and I changed fields to work on Trypanosoma brucei and for that, I went to Portugal. At this time, I went to an interview for my EMBO fellowship and the PI that interviewed me (now a mentor for many years), asked me about my career plans. I told her that I would love to have my own group one day. In our discussion, she made me realise that I hadn't considered the challenges that I, myself, might face in becoming a group leader. She pointed out that I had never worked with someone like me: i.e., neither my gender, or my ethnic background or even my age range. So, I interviewed with several PIs with this in mind, and I was fascinated with the work of the PI whose lab that I ended up joining, and I think that it was a great career move. I then used one year of my Human Frontiers fellowship to go to Pasteur Institute, because I wanted to learn how to do electron microscopy. Now, I am the Nikon Imaging Center Manager at Northwestern University and a Research Assistant Professor. I've been here for three months, so now I'm heavily involved in microscopy, full time, which is what I love.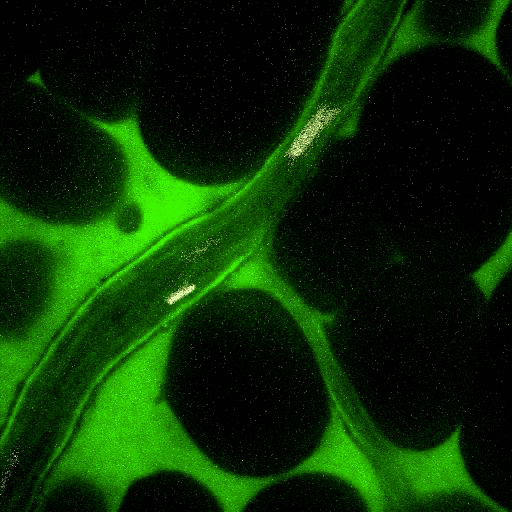 In terms of science writing, you mentioned preLights, have you done any other science writing?
I love writing in general. I've done stories for children, translations, preLights and written several reviews. I'm on the outreach and communications committees of several organizations now (including BINA and LABI), which involves a lot of writing. And of course, the Latin American Microscopists series. I think it's a powerful form of communication and this mixed with visual forms of communication, is something I truly love and am extremely passionate about.
Other than the Latin American Microscopists series, are there any other topics that you are interested in writing about for FocalPlane?
That's a good question. There are 3 topics in mind for this role: one thing that I've found inspiring and that I would love to write about is the role of international organisations that are funding or promoting democratic science. For example, I know that in Latin America, the Chan Zuckerberg Initiative has been huge for supporting collaborative projects and democratising science. Then, I would also like to write about projects and devices aimed at democratising microscopy, for example, the impact of FoldScope, ZeroCost, Microscopia Para Todos, and other similar projects that aim at bringing microscopy to everyone, truly everyone. Finally, I would like to write about accessibility, especially when it comes to disability, which I think is a major blind spot in many scientific areas, including microscopy.
What is your favourite type of microscopy?
That is a tough question. If you had asked me a couple of months ago, I would have said intravital microscopy. But now the past few months I've been very privileged to shadow the Director of the of the Centre for Advanced microscopy here at Northwestern, who has been introducing me to a whole range of microscopy techniques. I hope one day to be as knowledgeable as her. This has now opened a whole new world of possibilities in my mind with regards to microscopy, some of which I was unaware of before.
What do you enjoy doing in your spare time?
Writing is one of my favourite things to do, so I dedicate a lot of my free time to writing. Other than this, I love learning new things, and two areas that have been dominant in my life are sports and languages, so whenever I am not writing, I am learning a language, or practicing a sport (mostly aquatic lately). I'm currently training for some open water races and I'm hoping to complete the Oceans Seven one day!