It is hard to believe that it has already been a year since we started FocalPlane on 1 July 2020 – and what a year it has been! Christos Kyprianou, the former Community Manager, did the hard work of getting FocalPlane off the ground. I took on the role of Community Manager in February 2021, taking on the challenge of continuing to build upon FocalPlane's success. Even though starting a new job in a new country while working remotely was not ideal, Christos' training and guidance smoothed the transition. I'm very grateful to all the Journal of Cell Science team for their warm welcome and help during the first months. Also, big thanks to the members of the Scientific Advisory Board for their suggestions and the exciting ideas that came out of the meeting we held in April.
Back to FocalPlane, we created this site with the purpose of being a place to connect people, products, resources and information related to the microscopy community. We offered you the platform, but it was your contributions that built the FocalPlane community. For this reason, we are very thankful for the 50 contributors and more than 500 registered users we have welcomed thus far. If you want to learn how it all started, you can read the post by Journal of Cell Science Executive Editor Sharon Ahmad.
In FocalPlane, you can find you can find microscopy-related job listings and a calendar of events, resources, and discussions and posts about different topics. For example, Philippe Laissue wrote a report about a meeting he and other colleagues hosted on phototoxicity, Joachim Goedhart told us about his experience with fluorescent proteins, different facility managers shared with us how they adapted to lockdown restrictions, and other researchers such as Robert Haase and Alfred Millett-Sikking wrote about their research.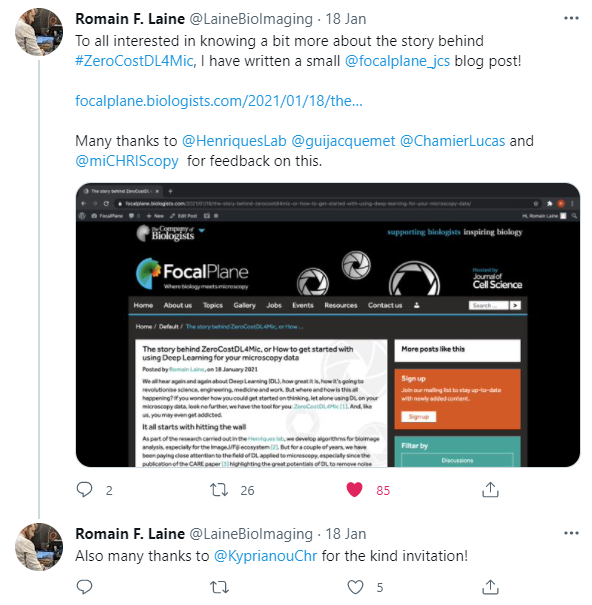 "When I started blogging I looked for a decent platform and I chose the Node since it has a relevant audience. I was surprised, however, that a similar platform for (molecular) cell biologists did not exist. Now there is Focal Plane to fill this gap and what I like about it [is] that it has a strong focus on microscopy and related technology, which are essential for modern cell biology."

Joachim Goedhart
In looking back over the year, we learned that the 'Tools' and 'How to' posts, such as sample fixation by Helen Brown-Harding, and calcium imaging and optogenetics by Andrey Andreev, Daniel Lee, and Erin Berlew, were particularly popular. Therefore, we thought that some blog series to go more in-depth about particular topics would be of interest. So far, we've had two great contributions: Elisabeth Kugler and Emmanuel Reynaud discussing light-sheet microscopy in detail, and Johanna Bischof presenting technology highlights of Euro-Bioimaging.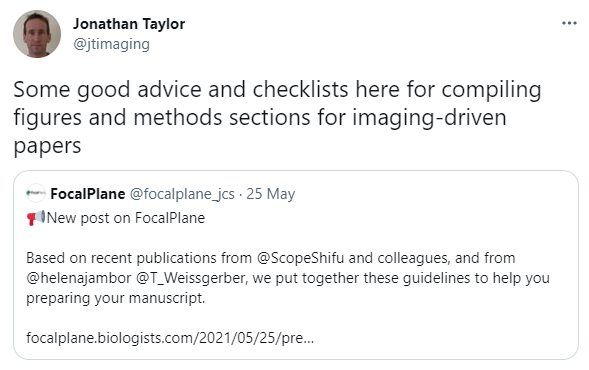 "FocalPlane is a site that provides an exceptional meeting point for the microscopy and biology community. I had the outstanding opportunity to work with the FocalPlane team when writing the LSFM blog series with Emmanuel Reynaud as well as when presenting a journal club on one of our preprints. I do believe that FocalPlane has been an invaluable addition to its sister sites and [in] helping promote interdisciplinary research."

Elisabeth Kugler
This year has been very difficult for everyone, of course, because of the pandemic. In science, with most labs closed and no meetings to attend, scientific discussions and networking moved from in person to online events. We have also contributed to these online discussions with the organisation of Journal Club meetings and 'FocalPlane features…', our new online webinar series. If you haven't participated in our Journal Club, you can review the great discussions on the recorded sessions and hear about the experiences of some of the presenters. 'FocalPlane features…' started in May and we couldn't have asked for better speakers to start our webinar series. We've had great presentations so far from Jennifer Lippincott-Schwartz and Pavel Tomancak. We hope that you'll think about joining one (or both!) if you haven't already.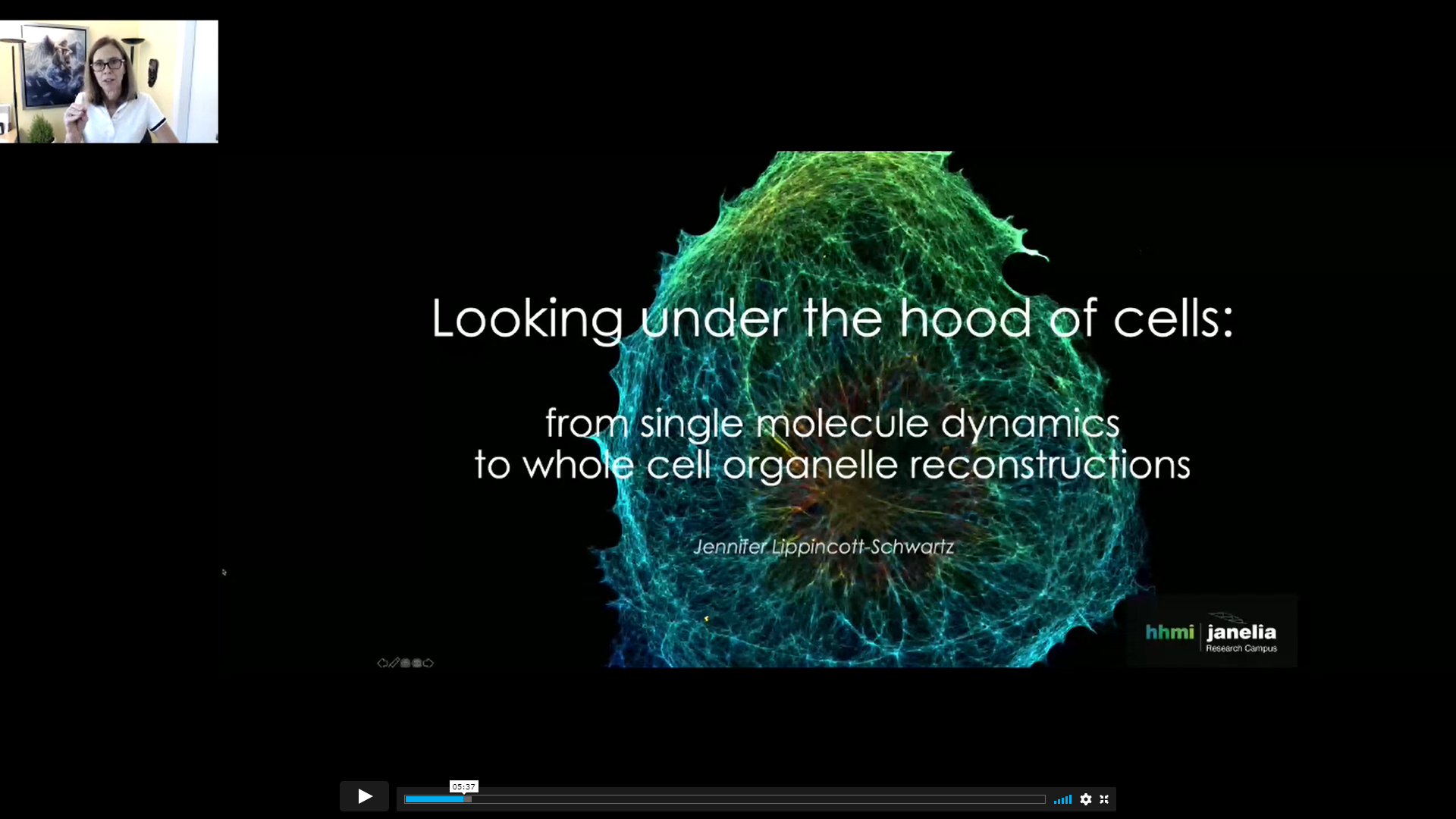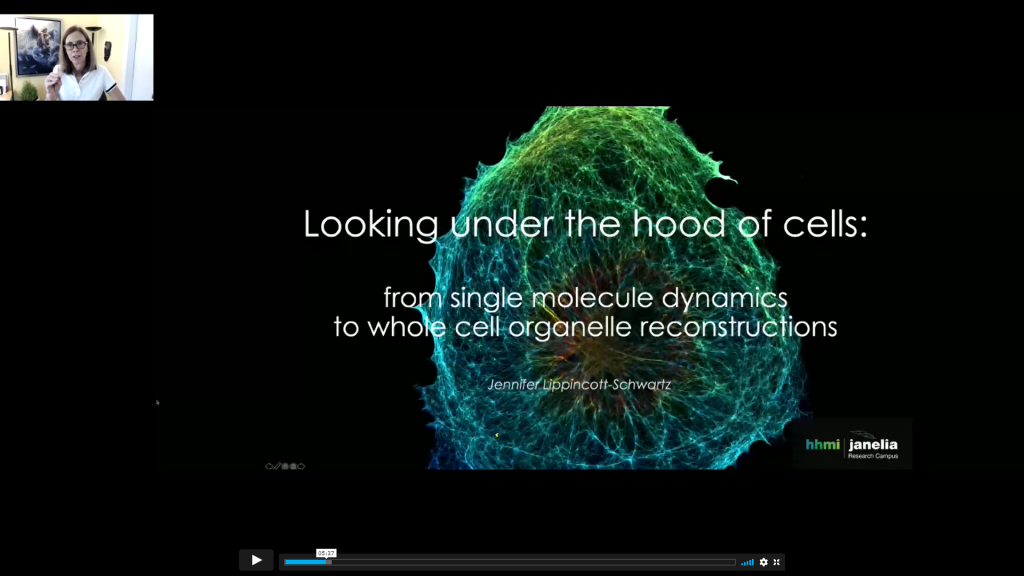 We are always looking for discussions and topics that might be of interest to our community. Some of our most recent contributions are the 'Hot reads' and 'News digest' posts to help you keep up-to-date with recent publications, microscopy news and discussions. Here, I really want to thank all the FocalPlane reporters – it would be impossible to prepare these posts without their contribution and 'eyes' on the social media platforms. Do get in touch if you also want to help us!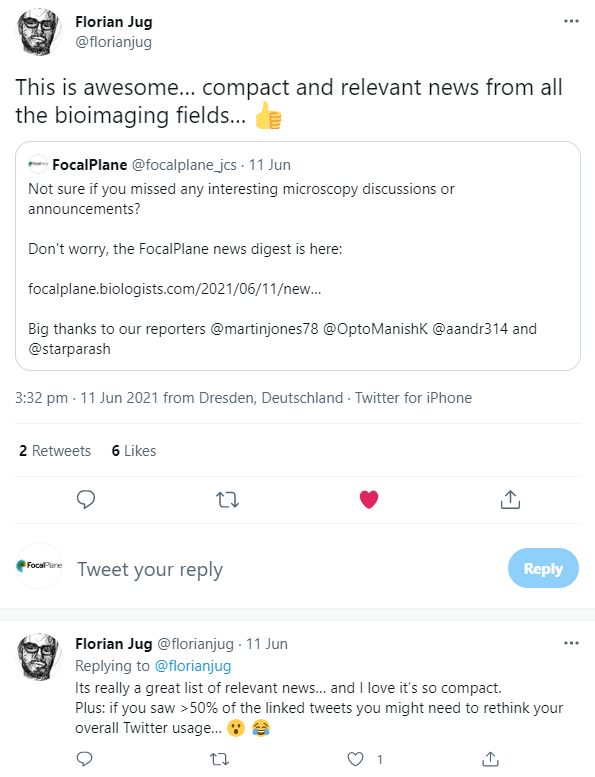 And don't forget that this is your microscopy community and we want to hear about what are you most interested in, and what things you would like to see on FocalPlane. So please do participate, contribute and help us to continue growing this wonderful microscopy community. You can find us on the usual social media channels – Twitter, Facebook, and Instagram. Have you seen our daily posts? Every day we select an image or movie from a recent publication or the FocalPlane gallery that fits in with the hashtags #EMmonday, #TechnicalTuesday, #WhiteLightWednesday, #TBT, or #FluorescenceFriday. Post your favourite images on our gallery and you could have them featured on our site or our social media channels. You can also find us on Slack to discuss FocalPlane content and other microscopy-related topics, and, of course, by email.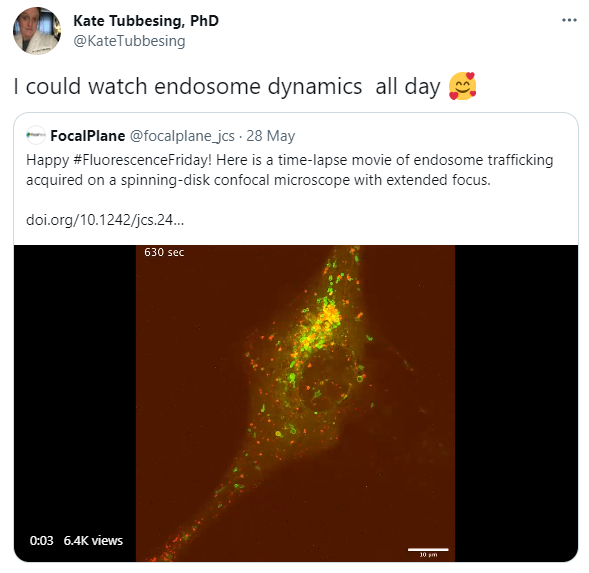 "FocalPlane is an amazing resource that bridges the gap between conversations that happen in labs and peer-reviewed publications. It is great to have platform that allows flexible formats and wide range of community-sourced content, yet still well-edited, curated, and preserved."

Andrey Andreev
Finally, to celebrate our birthday, we have planned a new image competition, and are doing some goody bag give-aways for both new and existing FocalPlane users. Stay tuned for more information. We couldn't be happier with everything we have achieved in this first year, thanks in large part the participation of our community. Thank you to everyone who has been a part of FocalPlane, we have exciting new initiatives that we hope to share with you soon, and we look forward to growing the community as we enter year two.